Genius smart building solutions
The Genius platform and the multitude of hardware solutions offer a complete integrated method to manage all aspects of a building or even city level infrastructure. The below sections highlight individual elements.
AIR QUALITY SENSORS
There are two different air quality sensors available. The first set is suitable for outdoor use. They are designed to look for pollutants and produce real time air quality maps across urban areas. The other is suitable for indoor use and designed to help with highly insulated buildings were the air quality can suffer dramatically with high occupancy.
REAL TIME TEMPERATURE AND HUMIDITY
These sensors are suitable for indoor or outdoor use and come in a variety of sizes. It is common practice to fit a local outdoor temperature sensor to a building to complement the indoor sensors and match behaviour to local weather differences.
SMART LIGHTS AND REMOTE MANAGEMENT
Smart lights are remotely configurable. Not just 'on and off' but intensity and even colour of the light being produced. This has been shown to have beneficial effects and creates a pleasant mood or atmosphere to suit different occasions.
REAL TIME GAS/WATER/ELECTRIC USAGE
There are a range of Orion based automatic meter readers suitable for retro fitting to existing meters to provide better management on site. Because this data is real time it correlates well with other things being done in the smart building to give a better understanding of what is driving utilities usage.
ELECTRICITY LOAD BALANCING
Load balancing is critical on large sites to reduce bills because it reduces the peak power consumption. This is a simple and effective way to automatically start and warm up machinery without causing large spikes in the current draw which directly affects the client's tariff. The solution can be extended with more sophisticated business logic to dynamically switch usage around during peak hours.
REAL TIME POWER USAGE (KWH)
This is metering or sub metering that can be installed to work out the power used by different subsections of the site, be it a flat or a piece of machinery. The aim of this sort of solution is to feed directly into the management dash board, so behaviour can be observed on a more granular level than the main meters into the site can provide.
SUB METERING SOLUTIONS
Typically used by landlords to monitor individual dwellings in a block of flats and comply with the requirement to remove the communal areas from the tenants' bills. This usually also includes the generation of the invoices and the supply of power as well as part of the deal.
SMOKE DETECTION + BATTERY LOW/MAINTENANCE ALERTS
Smoke detection is done by approved fire appliances with Orion added to give long range comms for stables or out buildings. Secondary fire systems are done to check the alarms are ringing and provide additional cover during renovations or where immediate risks have been identified. These are all battery powered, user installed units.
AUTOMATED LEGIONELLA TESTING
This unit flushes the water for two minutes and tests the temperature as part of an organisations' legionella management plan. By working out if certain taps are out of the specified temperature range this gives an early indication that there could be a problem. The platform records and stores the data for five years, saving thousands of man hours for organisations and ensuring compliance for them.
FIRE DOOR MONITORING
A low cost and simple way to know if any of the external fire doors are open or closed. Frequently this is an important indicator that something illicit is going on. It could be guests using them for smoking in hotels, to employees leaving them ajar in stadiums and venues to gain free access later on. There is no reason to find the external fire doors left open. The unit incorporates a tamper alert and can be tied into the CCTV system.
FIRE EXTINGUISHERS MOVEMENT/MAINTENANCE ALERTS
Knowing if the unit has been moved and in some cases knowing if the weight remains constant means that the monthly inspections can be reduced to the single annual inspection. When a unit has been moved or tampered with then the inspection can take place quickly, rather than leaving the unit until the next scheduled inspection.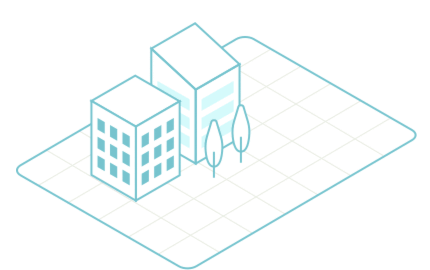 CCTV
The Orion devices can send messages via the platform into the local CCTV system. This can activate a 'pan, tilt and zoom' function, as well as time stamping and recording the activity. The solution has won awards for crime reduction and prevention by being able to focus local law enforcement onto criminal activities whilst they are in progress.
LEAK DETECTION
A patented system for detecting leaks in roofs and under the floor. This can zone the leak to a single square metre which means the complex and expensive job of tracing a leak in a concrete floor can be done simply and quickly.
TANKS LEVEL SENSORS
There are two sensor types available. There is an ATEX approved float sensors that allows two threshold alerts, typically 30% remaining and then full – so that the platforms knows that the tank needs filling and can confirm it was filled to the correct level.Then there are the measurement systems for fuel oil and diesel which give an accurate measurement of the quantity of the fuel in the tank. This can be tied into a payment system, so that fuel suppliers can drop fuel when convenient and charge the client on usage.
AUTOMATED MUSTER POINT
When the fire alarm goes off, your staff know where to go, the question is whether you can quickly and accurately account for them and all the visitors to site. This system enables that process to happen smoothly and efficiently with an automated roll call process.
REAL TIME INTERNAL TRACKING OF PEOPLE AND ASSETS
Duis mollis, est non commodo luctus, nisi erat porttitor ligula, eget lacinia odio sem nec elit. Nullam id dolor id nibh ultricies vehicula ut id elit. Donec ullamcorper nulla non metus auctor fringilla. Integer posuere erat a ante venenatis dapibus posuere velit aliquet.
SOLAR POWER
When the fire alarm goes off, your staff know where to go, the question is whether you can quickly and accurately account for them and all the visitors to site. This system enables that process to happen smoothly and efficiently with an automated roll call process.
DEFIBRILLATOR MONITORING
Each cardio cabinet monitoring system reports the temperature and whether or not the door and or unit has been used. It automatically alerts through the Genius platform if the heater has not cut in below 6 degrees Celsius.
CHILLER SYSTEMS REAL TIME TEMPERATURE AND NOTIFICATION
Very simple and low cost monitoring unit with three year battery life for fridges and freezers. The client can set the minimum and maximum threshold warnings on the platform for different types of chiller and the data is stored for up to five years. The low frequency solution makes this a really simple unit to install and use anywhere.
REAL TIME PARKING MANAGEMENT
These sensors are designed to work in multi-storey car parks. They are ceiling mounted or wall mounted and determine whether or not there is a car in the space.These sensors are designed to be buried in the tarmac or paving and can be completely hidden. They are designed to tell if there is a vehicle in the space above them. When mounted in a road or on a trail they can determine if there are vehicles moving above them.
REAL TIME DESK OCCUPANCY
With hot desking being the way forward, catering for the work force without real time information on utilisation is guess work. By replacing guess work with real information over time, better decisions can be made about the buildings usage. Even down to whether it is the right building.
REAL TIME ROOM OCCUPANCY
Collecting data on room usage on large sites is critical in understanding how the site could be best managed. Whether these are server rooms or meeting rooms or relaxation areas, the interaction between the building and its occupants is the key driver in energy consumption.
Ready to transform your building?
We are here to help and love to talk anything Genius. Friendly experts are available 24 hours a day to answer your questions. If you prefer to drop us a quick email – we will get back to you in know time at all.